ABLE accounts can help you to have more independence and a better quality of life
More independence, greater financial security and a better quality of life – that's the future Maryland ABLE wants to help build.
Maryland ABLE accounts provide a way to help individuals with disabilities save money and pay for qualified disability-related expenses without jeopardizing state or federal means-tested benefits such as SSI or Medicaid.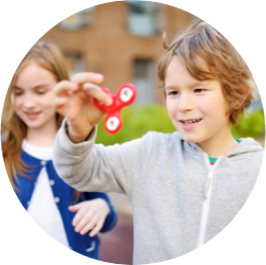 Increase the amount of money you can save and keep critical benefits
With Maryland ABLE, you can contribute up to $17,000 per year (or more if the beneficiary is working) for a wide range of qualified disability expenses.
The account's growth is tax-free and your contributions could qualify for an income deduction on your Maryland State taxes.
Best of all, you can save and invest up to $100,000 before impacting SSI cash benefits. Other federal means-tested benefits such as Medicaid, housing and food assistance are not impacted by the balance of your ABLE account. Similarly, ABLE account balances are disregarded for the purpose of determining eligibility to receive any assistance or benefits from Maryland means-tested programs.